Tourism in Navarrenx
Top 5 things to see in Navarrenx
The ramparts in Navarrenx
The ramparts of Navarrenx? A source of pride for all the inhabitants of the village, and with good reason! Built a century before Vauban, these ramparts are 1,657 metres long and have kept an impeccable appearance throughout the centuries!
Navarrenx is the first bastioned city in France!
What better way to discover it than with a treasure hunt?
Download Terra Aventura and discover our territory!
Musical Tuesdays
This is the event not to be missed here in Navarrenx! Concerts every Tuesday in July and August in an incredible setting: the Echos theatre with a varied and high quality programme every time.
The Gave d'Oloron, the river below the campsite
Let yourself be lulled by this pretty river which takes its course through the Pyrenean mountains. You can even see it below the campsite in Navarrenx. It will delight lovers of white water activities and fishermen of course.
Heritage
The Gurs camp. Leave the campsite by bike to visit the Gurs camp which is located only 5 km from Navarrenx! The Gurs camp is an internment camp from the Second World War. Take the opportunity to continue your journey and visit the Church of Saint Blaise Hospital, classified as a World Heritage Site by UNESCO. And let yourself be tempted by one of the 2 excellent restaurants of the Hôpital Saint Blaise which we recommend to you with your eyes closed!
Castle of Riddles
The Castle of Enigmas is a family theme park which offers to discover the magnificent castle of Laàs and its park through a scripted adventure on the theme of legends. The game trail lasts about 3 hours and is designed for the whole family to have fun together. 
Not to be missed!
Address: Bourg Laàs, 64390 LAAS
Top 5 things to do in Navarrenx
Fishing
Below the campsite is the Massey Pool, a Mecca for salmon and trout fishing in the Gave d'Oloron.
Walks and bike rides (city bikes, sports bikes, electric bikes) in Béarn des Gaves
Discover the Béarn region through its hiking trails, as a couple or with your family, and discover its hidden treasures and its rich nature. From the neighbouring Basque Country to our Béarn lands, a wide choice of walks is available to you. Don't hesitate to come and ask for advice at the reception.
Whether you are an amateur hiker, attracted by short and easy walks, or an experienced hiker, there is something for all tastes and all levels! Not to be missed: the magnificent views of the Pyrenees!
Rafting
Come and discover the Gave d'Oloron (the river below the campsite) and climb aboard a raft, mini raft, canoe or kayak to descend this river with your family or friends with Rafting 64. 
Sensations, atmosphere and good mood guaranteed!
Tennis
Want to hit the ball? Don't hesitate! Below the campsite, two tennis courts are available free of charge. Surrounded by the ramparts of the town of Navarrenx, you can spend a sporting moment in a remarkable setting.
Gastronomy in Bearn
Béarn is a generous and gourmet region. To find out more about the culinary specialities of Béarn, visit the restaurants, butchers and grocery shops of Navarrenx. Take a gastronomic trip to Béarn and discover good local products and traditional recipes such as garbure, farmhouse duck from the South West, poultry such as palombe, sheep's cheese, but also salmon… To accompany all these good products from the Béarn region, choose an excellent beverage such as jurançon or Madiran..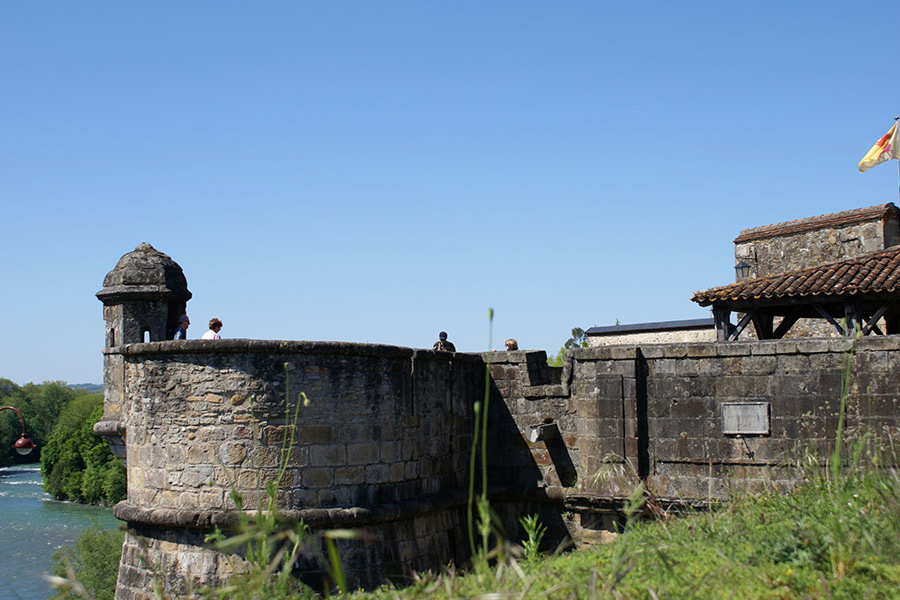 Navarrenx, elected most beautiful village in France
Navarrenx is one of the 159 members of the label Most Beautiful Villages in France.
In fact, despite its age, Navarrenx is almost intact, which contributes to the fascination of the place and led a few years ago to its being named "Most Beautiful Villages in France".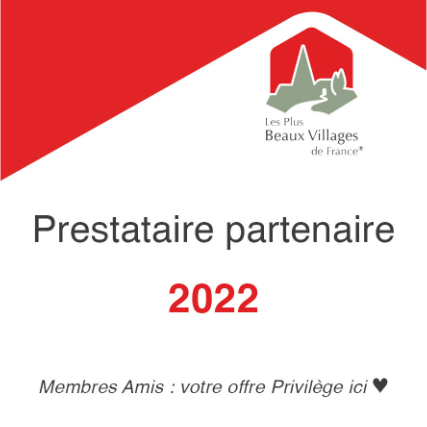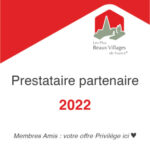 Navarrenx is the first bastioned city in France but it is also a stopover village on the road to Compostela. Discover its ramparts, built a century before Vauban and 1.7 km long! Three different routes are available. Don't hesitate to stroll around the Arsenal and the Poudrière.
The Beau Rivage campsite in Béarn is ideally situated in a green and relaxing setting, 2 minutes walk from Navarrenx and its shops. The village is on a human scale, so you can easily get around on foot to discover it.
Discover the must-see sites around our campsite in Navarrenx